Our Client Care Coordinator at New Directions Real Estate joined us in February of 2023. Cindy and her husband moved to the area just over a year ago from the southeastern part of the state of Wisconsin. In this blog series, take a few minutes and enjoy reading about their discoveries as they explore this new to them area.
In the fall of 2021 my husband applied for a job in the area. When he applied we had no idea where Cashton was and had never heard of La Farge. We knew Viroqua existed but only knew it was somewhere between Madison and La Crosse. And Ontario is somewhere in Canada, hey?
We moved to the Viroqua area in November of 2021 after living most of our lives in the southeast part of the state. Using GPS to get ourselves practically everywhere around here, learning new to us town names, trying to find stores and even restaurants had its challenges. There were new terms to learn, too. Familiar terms like "Kettle Moraine" and "Lake Country" were replaced with "driftless" and "coulee." (What's a coulee anyway?)
There's no shortage of windmills in the area. Although I grew up in an area where seeing horseback riders was common, we had to get used to being careful on the roadways due to the Amish buggies and wagons also sharing the roads with vehicles.
It is so easy to get into a "rut" when you have lived somewhere for many years. You go to the same places because they are familiar to you and you know what to expect. Before we moved we had friends that moved closer to us and they took every opportunity to check out new places to eat and things to do. It made me think that we should probably broaden our horizons a bit and try some new things, too! But then we moved away. Now we are the ones who are new to the area and have the opportunity to explore and discover new places and things. Not knowing anyone here and our once busy schedules were wide open so that left for plenty of time to drive around and explore.
One thing we were surprised to see in the early spring last year was tubing run between trees in many places in the area. Then we noticed that the tubes were connected to a big tank. These were all part of maple syrup operations. The trees were tapped and the extensive network of tubes were taking the sap to the tank. We have noticed several signs for maple syrup supplies for sale at the end of mostly Amish driveways. We knew that there were at least a few places spread throughout the state of Wisconsin that produced maple syrup. And from time to time back home in southeast Wisconsin we might see some trees tapped on someone's property. But this was certainly new to us. Never have we seen the extensive network of maple syrup tubing and operations like we have here. And we have also discovered that it is easy to find tasty real maple syrup for sale around here.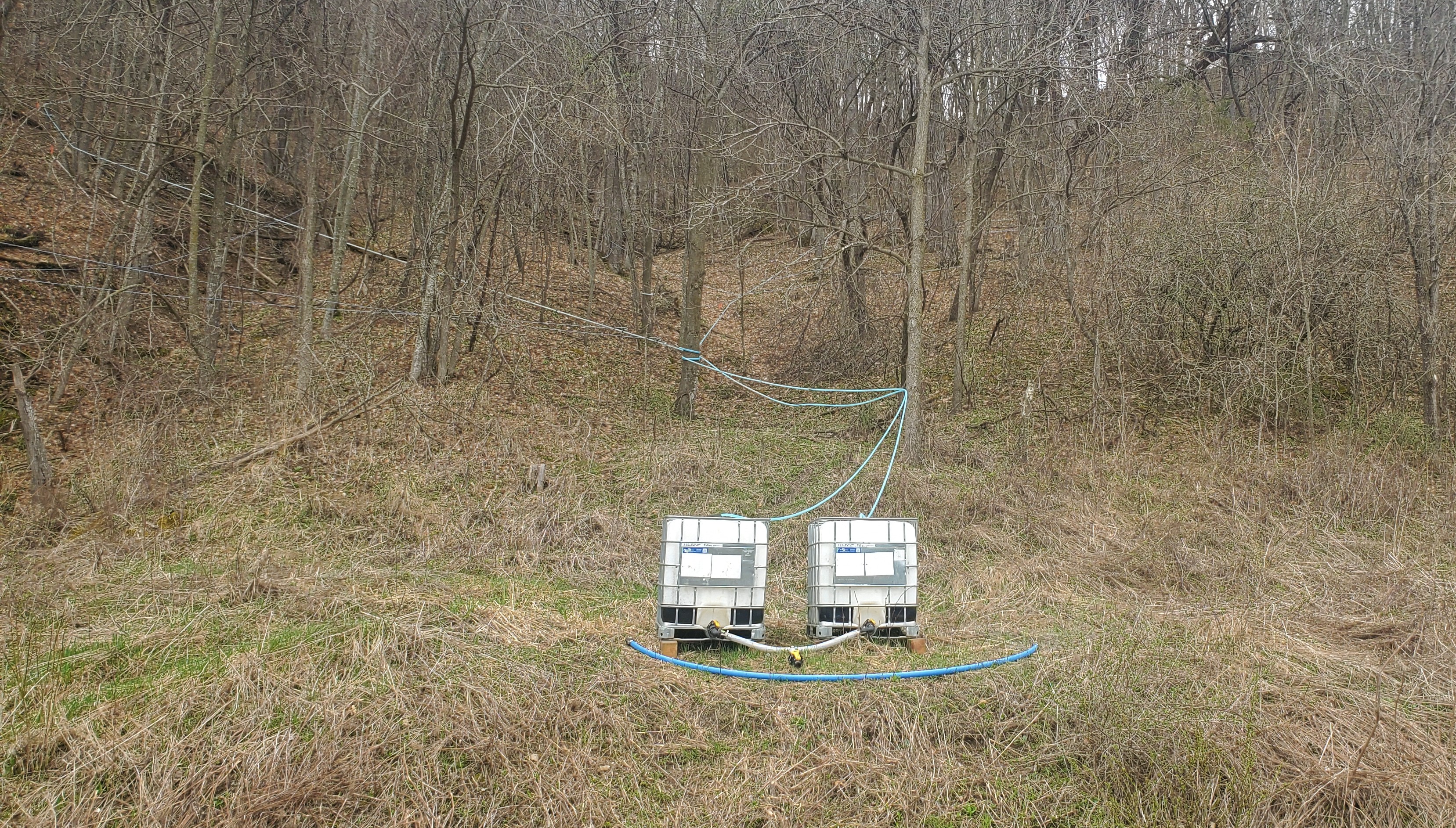 When we moved to the area in November 2021, it was mostly gray skies and brown ground and barren trees everywhere. Winter did add some beauty when there was a fresh blanket of snow. But eventually the winter snow melted away, the temperatures warmed up and spring started to arrive. As things started to green up and flowers started to grow, we discovered how pretty this area truly is. We enjoyed seeing familiar kinds of birds at our feeders–hummingbirds, orioles, grosbeaks, gold finches, just to name a few.
A drive through Amish Country outside of Cashton revealed many Amish greenhouses. Be prepared if the weather is nice and it's close to Mother's Day–there will be a LOT of traffic as it seems everyone is happy to be out and about and purchasing lovely flowers and plants for their gardens. We have also discovered other locally owned greenhouses that we enjoyed.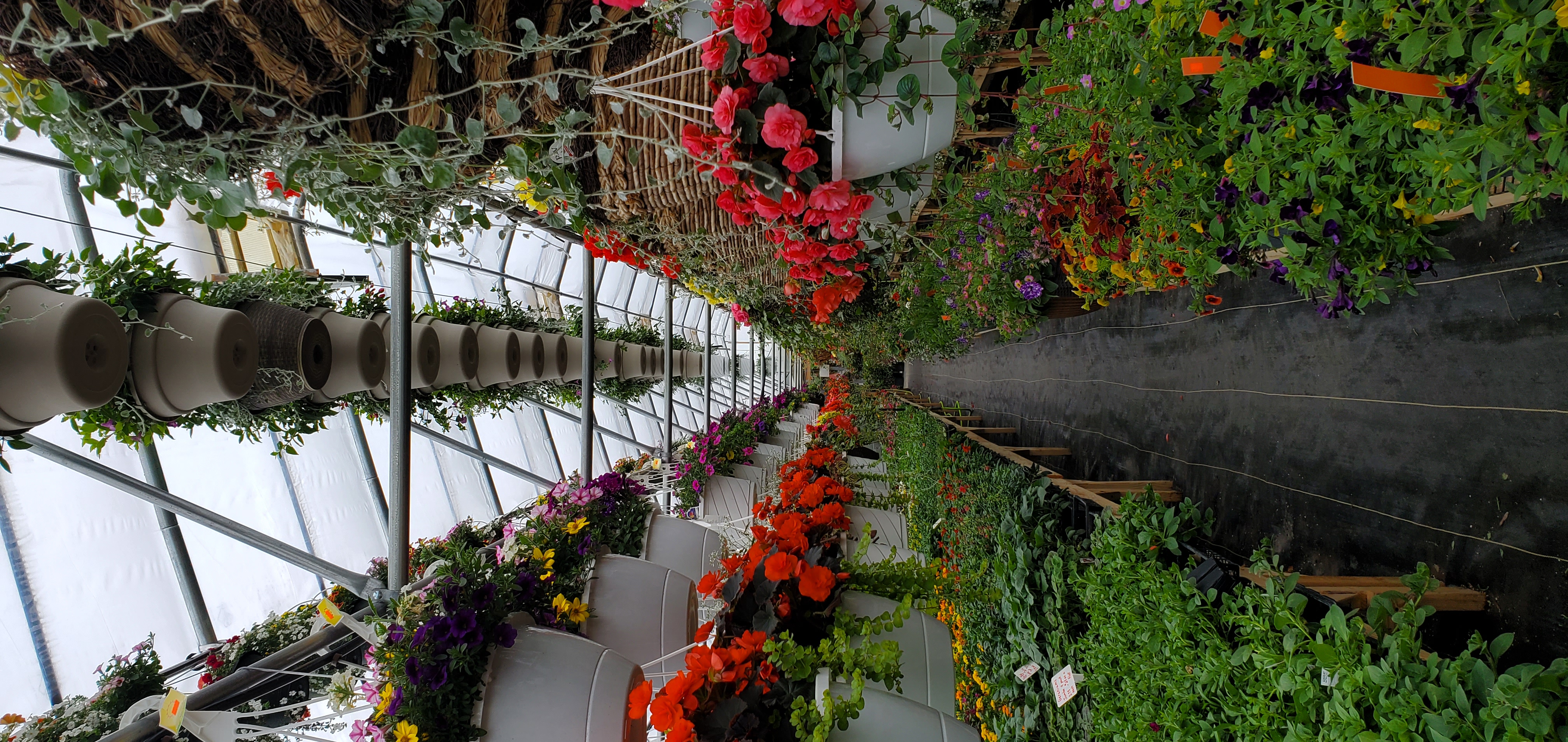 Vernon County and the surrounding areas certainly have a lot to discover. Although my husband and I do still miss from time to time all things familiar from where we moved from, it has been an adventure to explore the area and make great discoveries in the Driftless Area.
If you are new to the area, welcome! Now, go take a drive and discover the Driftless Area for yourself.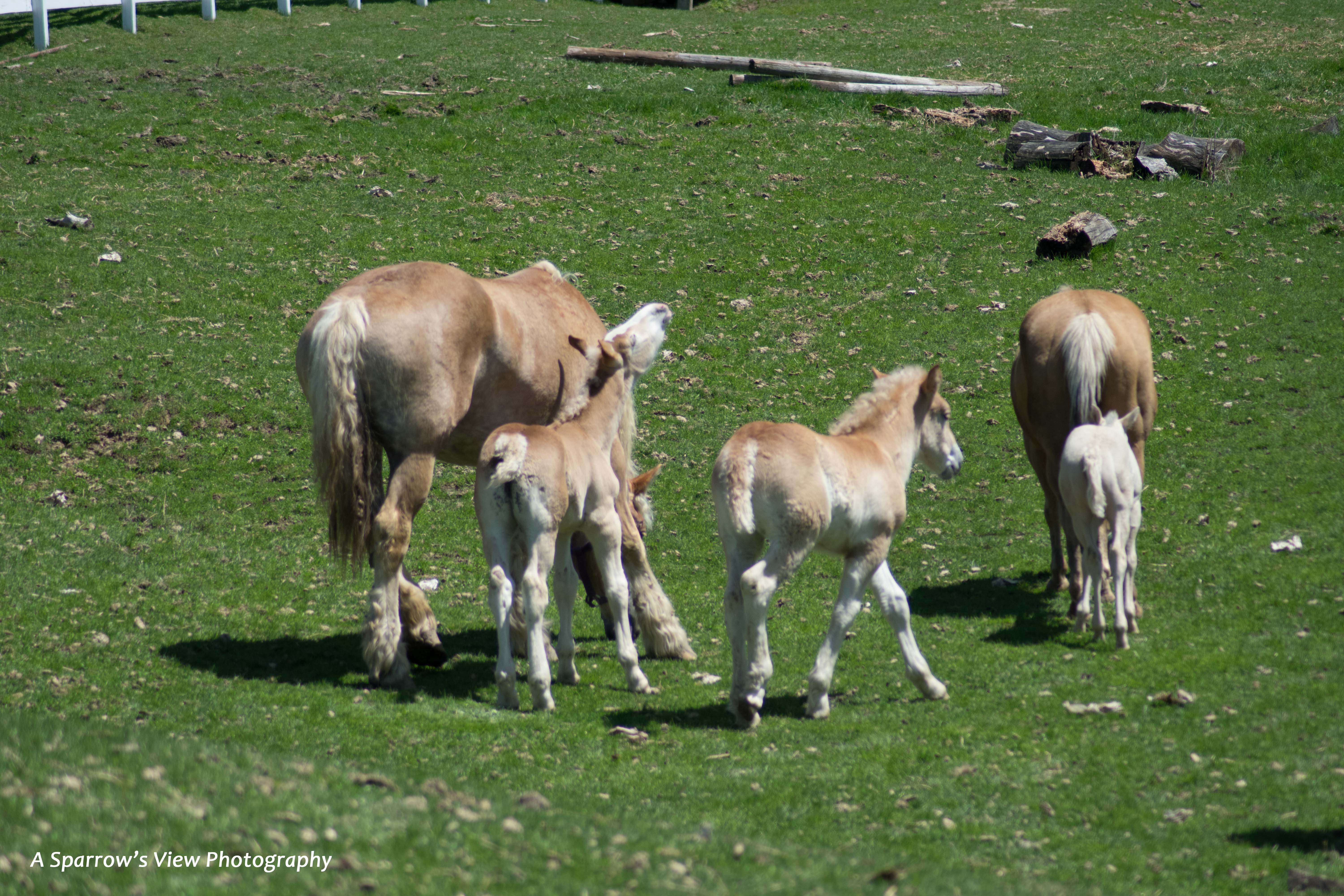 Amish horses with their new foals.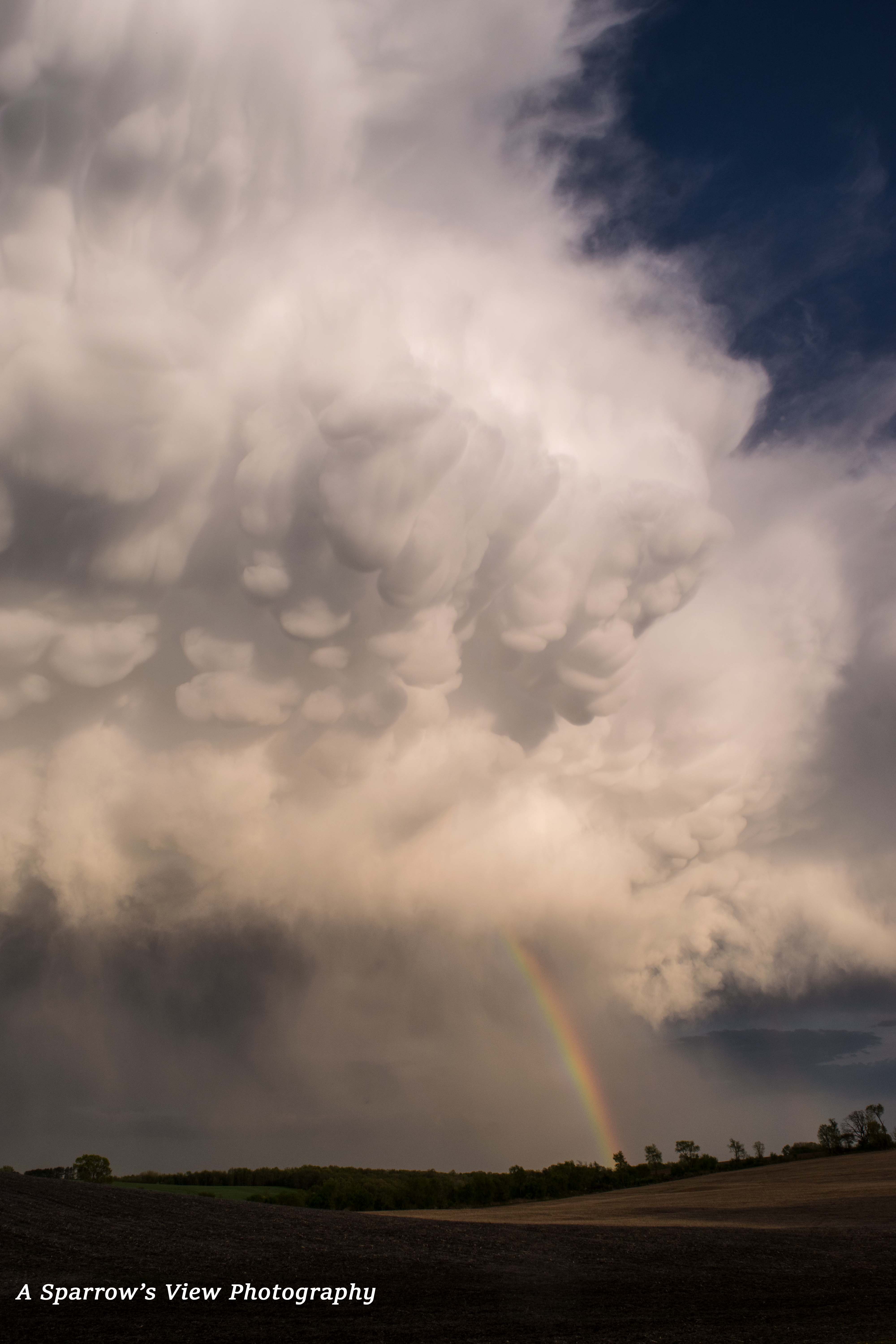 After a spring storm passed by the Viroqua area.